About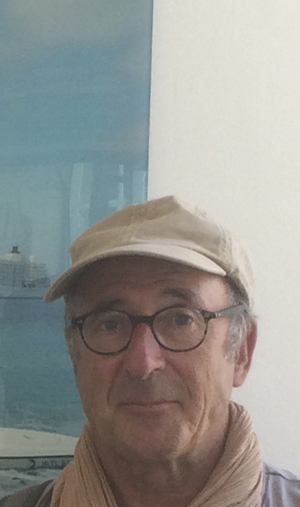 Born in 1949 in Paris, he lives and works in Paris
After completing his studies in Mathematics, Pierre Novion turned his attention to the cinema. He collaborated, as assistant cameraman on feature films such as "A nos amours" by Maurice Pialat and alongside Bruno Nuytten on films such as: "Détective" de Jean-Luc Godard, "Les Enfants" de Marguerite Duras, "Jean de Florette" et "Manon des Sources de Claude Berri..
Then as director of photography, he put into motion many films in France as well as abroad working with filmmakers such as Philippe Le Guay, Charles Najman, Fabrice Cazeneuve, Anna Novion ("Les Grandes Personnes", "Rendez-vous à Kiruna") et Eric Rochant with whom he maintained a frequent collaboration, on films and series that he produced, such as: "Un monde sans pitié", "Les Patriotes", Mobius", "Mafiosa", "Le Bureau des Légendes"...
He brought his guidance and skills to the cinematographic work of the choreographer Angelin Preljocal ("Trait d'union", "Annonciation" which honoured him with several awards one at the festival of New York and another at the Grand Prix at the international Film of Art. He co directed the Image Department of the School of Cinema, the FEMIS between 2002 and 2005 and during this time initiated the course of the History of Photography to be taught by Paul-Louis Roubert and Gilles Mora.
As well as his cinematographic activites, he became interested quite early on in photography and nurtured his central idea from which he organised his production. The natural exploration in the form of a documentary has revealed his relationship with the world.
Over the years, in his practical work in photography, he has questioned time and duration. In different ways, he has tried to perceive what the naked eye cannot either see or assimilate to be able to capture the invisible. In this case, he adopted a chronology which could not help but recall that of the continuous flow ("Paris-Marseille" shown at the "Transphotographiques" at Lilles in 2007, Along Hudson River 2013..) or in another type of writing, his images focused on compacting the sense of duration in a photographic space to give the model or subject another presence, another
truth ("Origine", "Chaos"...)
Beyond his numerous collaborations and associations with filmmakers, he has chosen to offer and display a personal vision of the image.
Pierre Novion is member of the AFC (the French Cinema Association)